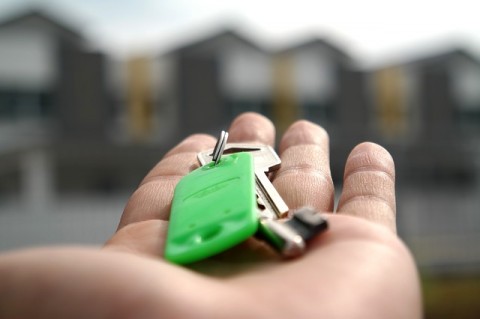 When it comes to ensuring repairs are carried out, those who own property in a tenement building are much more likely to endure challenges than owners of other property types. At Masson Cairns, our expert residential property lawyers offer specialist legal advice to help you address some of the most common problems.
Getting started – what am I responsible for maintaining in the building?
If repairs are required to your tenement property, you should start by asking yourself the following questions:
Who owns specific parts of the tenement building?
Who has responsibility for maintaining and repairing the tenement?
What steps should be taken when repairs are required?
Who is responsible for settling the account for tenement repairs?
If you are not able to answer these questions, your starting point should be to check the title deeds relating to your property. The title deeds will provide information about who owns which part of the tenement. Some parts of the property are likely to be commonly owned with your neighbours, and the title deeds will confirm which areas of the building you are responsible for maintaining and what share you will be required to pay. There should also be information about how the building is managed and how tenement decisions will be made.
The Tenements (Scotland) Act 2004
If the title deeds contain all of the required information, and if all the title deeds for the other properties in your building contain the same information, then you will not need to look elsewhere for guidance on carrying out repairs. However, if there are gaps in the deeds, or if any of the provisions are unworkable, then you should look to the default provisions in the Tenements (Scotland) Act 2004. This piece of legislation sets out the rights and responsibilities of tenement property owners in the absence of provisions in title deeds.
The Tenement Management Scheme
The 2004 Act created a default scheme for the maintenance and management of tenement properties in Scotland, known as the Tenement Management Scheme. It includes the following provisions:
Identification of scheme property for repair purposes – that is parts of the building that are owned in common by two or more owners
How scheme property decisions are made – how and when meetings should be called, voting requirements, etc
Setting out matters on which decisions require to be made – e.g. appointing a property manager and carrying out maintenance
How emergency work in the building will be carried out
Once a legally-binding decision has been made, the necessary work has been carried out and associated costs have been agreed, owners may be required to place funds in a maintenance account to cover the work. Difficulties can arise if one of the owners is not willing or able to fund their share of the work. This is known as non-contribution, which can then be pursued through the sheriff court.
Contact our Residential Property Team in Grantown-on-Spey
For advice on tenement property matters, speak one of our residential property solicitors today by calling us on 01479 874800 or by complete our online enquiry