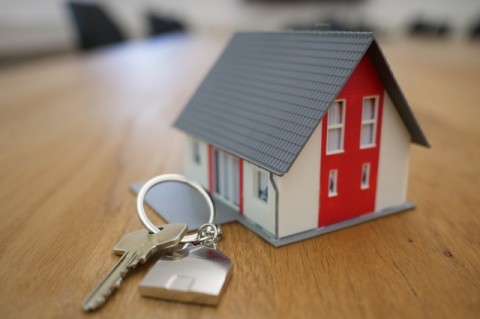 There are no strict rules about whether you should furnish your property – there are advantages associated with both options. The circumstances and requirements of your prospective tenants will vary, and what works for one might not work for another. There are a range of factors that landlords should consider when deciding which option is most appropriate for them. These will include:
Whether your property is already furnished
How long you are planning to rent the property out for
The type of property
The location of your property
The type of tenant you are hoping to attract
The rent you are hoping to achieve for your property
Furnished Properties
Smaller properties in town or city locations are more commonly rented furnished. The rental market in these areas are generally younger, and these properties are more likely to attract first time renters, such as students or those who have just left home, as well as young professionals who are looking for somewhere to live on a shorter-term basis. Moving into a furnished flat is likely to appeal to these tenants as they will be able to move in immediately with the minimum amount of fuss.
Advantages
Likely to attract younger tenants
Easier to rent as the market for furnished properties is bigger
Furnished flats will typically command a higher rental value
You will not have to deal with removing and storing furniture if your property is already furnished
Disadvantages
You will need to replace furniture over time due to wear and tear
Properties with worn furniture can be more difficult to rent than unfurnished properties
You will have to complete a detailed inventory before and after each tenancy
You will have to take contents insurance for the property
Unfurnished Properties
It is common for larger properties to be let unfurnished, although the definition of 'unfurnished' can vary. Generally, a furnished flat or house will be expected to come with carpets or flooring, kitchen fittings, white goods and curtains or blinds. These properties will generally attract more mature tenants as they are more likely to have acquired furniture which they will intend to use to furnish the property themselves.
Advantages
You will not have to buy furniture for the property
You will not have to replace worn or damaged furniture
There is no requirement to insure the contents of the property
During void periods you will have a significantly reduced liability for council tax
Unfurnished properties are likely to attract long-term tenants
Less work involved in preparing the property between tenancies
Disadvantages
Depending on the location, unfurnished properties can take longer to let
In addition to these considerations, it is worth exploring the demand for furnished and unfurnished properties in your area by carrying out checks online. The estate agency team at Masson Cairns can also provide guidance and support in this regard thanks to our knowledge and experience of the rental market throughout the Spey Valley, the Cairngorms and across the Highlands.
Contact our Letting Solicitors based in Grantown-on-Spey & Inverness serving the Highlands and Scotland
Speak with a member of our estate agency team today by calling us on 01479 874800 or by completing our online contact form.