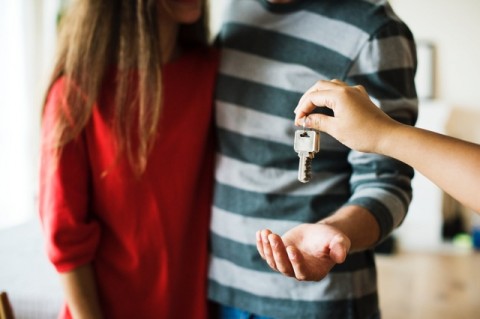 Recent insights into the property market have shown that properties in Scotland sell 28% faster than those on the market in England and Wales. The information has come to light as part of what is said to be the most significant data capture of its kind relating to house sale data. The insights tool created by Property Solvers captures data by tracking property from the moment it is listed on Rightmove, until the point where the property is marked as sold on the Land Registry.
On average, it took 12.57 weeks for residential property across Scotland to sell. This is compared to 16.11 weeks on average across England and Wales. The difference amounts to a significant 28.16%.
There were certain areas in Scotland in which properties sold particularly quickly. For example, in Paisley, of the 251 property transactions captured, it took an average of eight weeks for the properties to sell. However, properties in both Glasgow and Edinburgh took longer. With properties in Glasgow taking an average of 13 weeks to go from initial marketing to the point of completion, and properties in Edinburgh taking an average of 14 weeks.
Motherwell and Kirkcaldy were the slowest places in Scotland to go from marketing to completion, with 732 sellers waiting an average of 15 weeks.
Not all areas in England and Wales were slow to complete, with some small areas of Central London taking only 10 or 11 weeks to go from marketing to completion. On the other hand, properties in Southend-on-Sea, Torquay, North London, Watford and Southall, sellers had to wait an average of 18 weeks for completion, based on the 2054 property transactions captured.
Why do properties sell more quickly in Scotland?
Much of the reason properties sell quicker in Scotland is down to the Scottish conveyancing process. Solicitors often take responsibility for marketing homes in Scotland, whereas it usually is estate agents that market homes in England and Wales.
Before a property is added to the market in Scotland, sellers will typically deliver a Home Report, Energy Performance Certificate and a property questionnaire, speeding up the process.
Also, the seller will generally provide a survey which the buyer can use to obtain mortgage approval. If the firm carrying out the survey is on the lenders approved panel, this means there are usually no obstacles related to the property standing in the way of obtaining mortgage approval. This dramatically reduces the number of down-valuations that are often seen in the conveyancing process in England and Wales, which often results in sellers pulling out of the sale or renegotiating.
If you need advice or assistance with buying or selling your home, we can help. We are both solicitors and estate agents and can guide you through the process with experience and understanding. Get in touch today.
Contact our Conveyancing Solicitors based in Grantown-on-Spey & Inverness serving the Highlands and Scotland.
Our team offer a uniquely client-focused service. We know both the local area and property market inside out and can deliver exceptional legal support that not only meets your expectations but exceeds them.
Our lawyers provide a comprehensive range of legal services including conveyancing, tenancies, licencing and the drafting of commercial contracts. Whatever your circumstances, speak with us today to find out how we can help.
Speak with a member of our conveyancing team today by calling us on 01479 874800 or by completing our online contact form.