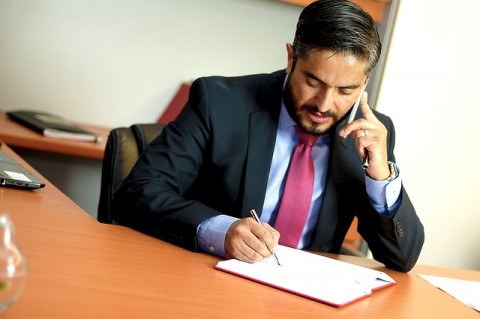 No one likes to think about a loved one losing capacity, but should they be unable to manage their own affairs, you may need to take steps to make decisions and take care of their business on their behalf. There are several options for obtaining authority to do this, and which is right for you and your loved one will depend greatly on the circumstances. In this post, we look at Power of Attorney, Guardianship Orders and Intervention Orders and when they might be used.
If you need immediate advice on services for the elderly, contact us today. We will discuss all of your options with you clearly and concisely to help you make the best decisions for the future. You can call us today on 01479 874800 or complete our online enquiry form, and we will get back to you right away.
Power of Attorney
Setting up a Power of Attorney is the most straightforward way to allow loved ones to manage your affairs when you are unable to do so for yourself. A Power of Attorney may only be set up while the person granting the Power of Attorney has the capacity to do so. This is the crucial difference between a Power of Attorney and Guardianship or Intervention Orders. Setting up a Power of Attorney gives you control over who will manage your affairs should you lose capacity, but also saves your loved ones the complicated legal process that can come with seeking Guardianship or an Intervention Order.
Guardianship Orders and Intervention Orders
Our lawyers can advise you fully on whether a Guardianship Order or an Intervention Order is best for your specific needs, but generally which is required will depend on how frequently you need to make decisions on behalf of your loved one. An Intervention Order allows the party it is made in favour of to make a one-off decision or a number of specific decisions on behalf of the granter. It is commonly used where a decision needs to be made about medical treatment, or in order to sell a property owned by the granter.
Alternatively, a Guardianship Order allows the person it is made in favour of to make ongoing decisions about the welfare and finances of the adult with incapacity. This may include things such as paying bills on their behalf or making decisions about their welfare and day-to-day living.
Contact our Solicitors based in Grantown-on-Spey & Inverness serving the Highlands and Scotland
We have been providing clients throughout the Spey Valley, the Cairngorms and across the Highlands with the very best legal advice for over 30 years. Working from our offices based in Grantown-on-Spey and Inverness, serving the Highlands and Scotland, our locally based team will be happy to arrange an initial appointment with you to discuss matters in person at a time that suits you.
Speak with a member of our team today by calling us on 01479 874800 or completing our online form.