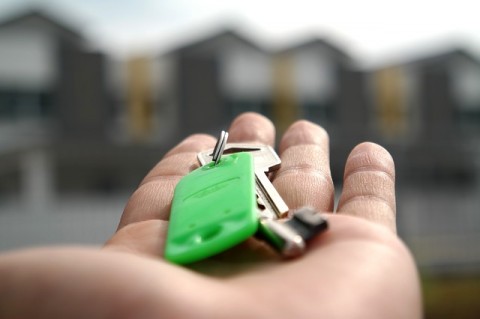 If you are considering purchasing a buy-to-let property, there are a wide range of factors that you should give careful consideration to. Despite the inevitable fluctuations in the market, property investment remains an attractive proposition for many.
Whether you are thinking medium or long-term, it is essential you can cover your mortgage and associated costs through rental fees, with the hope that you can make a profit through increased property values. Here, our residential property solicitors provide guidance on some of the things you'll want to think about.
Securing Finance for a Buy-to-Let
You will need to secure finance to fund your purchase of a buy-to-let property, and for most buyers, this will mean a buy-to-let mortgage. This enables you to buy your property without having to save the full amount, with rental payments covering the mortgage and other costs. It is important to be aware that buy-to-let mortgages are different from conventional mortgages. There are three main differences:
You will need a bigger deposit
Your fees will be higher
You will pay a higher rate of interest
In most cases, buy-to-let mortgages are offered on an interest-only basis. This means that your repayments will only cover the interest owed, and the amount you have borrowed will not go down. You'll need a strong credit history and evidence of your earnings for approval. You should also remember to factor in additional costs, such as tax and maintenance costs.
Carry Out Research
When it comes time to choose your property, make sure that you compare prices in your area of choice. Also think about things like the location of amenities such as transport links, shops, schools, bars and restaurants and other leisure facilities. Consider what type of tenants you wish to attract and what amenities they will be hoping for – what will be attractive to student tenants will be different from retirees, for example.
Know the Rules
You must comply with all relevant legislation when it comes to renting out your property. There are rules about safety, such as supplying an electrical installation condition report and portable appliance tests, as well as energy performance. If you are acting as a landlord, you must be registered with the local authority and protect deposits in a government-backed deposit scheme. This is the case even if you are renting your property through a letting agent. You will also be responsible for major repairs, so you should remember to take out landlord's insurance, and you should include within the tenancy agreement who will be responsible for other, smaller repairs.
Contact our Property Solicitors based in Grantown-on-Spey & Inverness serving the Highlands and Scotland.
Speak one of our residential property lawyers today by calling us on 01479 874800 or complete our online enquiry form.