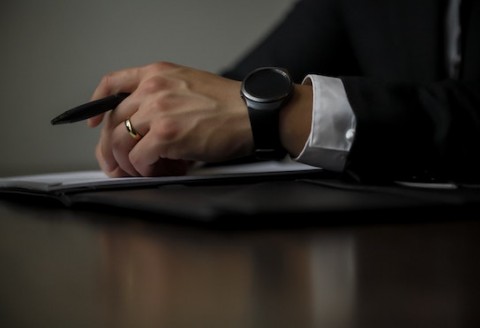 New research by Direct Line life insurance revealed over 12.6 million people in the UK would be prepared to carry out a legal challenge against a family member's will if they disagreed with the division of their estate.
The national report, which surveyed 2,003 adults, split British residents into regions to determine attitude differences.
Thirty-one per cent of residents of Southampton would contest a will in court if they felt unfairly excluded; the highest percentage of residents across the UK. This was closely followed by London and Norwich residents at 29 per cent.
In Scotland, 20 per cent of residents from Edinburgh would contest a loved one's will should they feel overlooked, while 15 per cent of Glasgow residents would do the same.
The study also looked at the percentage of residents who would be willing to contest both their parents and partner's will.
London topped the board with 21 per cent of residents who would go to court to dispute their parents will. This compared with Scottish cities, Glasgow and Edinburgh, who reported 12 per cent and nine per cent respectively.
While Norwich has the highest percentage of residents who would contest a partner's will at 18 per cent, the Scottish capital only had eight per cent of residents willing to do so, and even less would question a partner's will in Glasgow (three per cent). Sheffield had the least amount of residents who would go to court over their partner's will at just one per cent.
Business Manager at Direct Line Life Insurance, Jane Morgan, commented on the findings:
"While our research reveals people are increasingly contesting wills, everyone has the right to choose how they'd like to distribute their assets, even if it seems unusual or excludes even the closest family members.
People can be surprised and hurt by the contents of a will, so people may wish to discuss with their beneficiaries and those that might think they would inherit, how they plan to distribute their assets."
In Scotland, the validity of a will can be challenged on any of the following four grounds:
Incapacity
Facility and circumvention
Fraud
Undue influence
Contact our Wills Solicitors in Grantown-on-Spey & Inverness serving the Highlands and Scotland
Whether you need legal assistance drafting, writing or updating your will, Masson Cairns have over 40 years of experience advising clients and can offer a service that is personally tailored to your individual circumstances. Speak with a member of our team today via the online enquiry form.