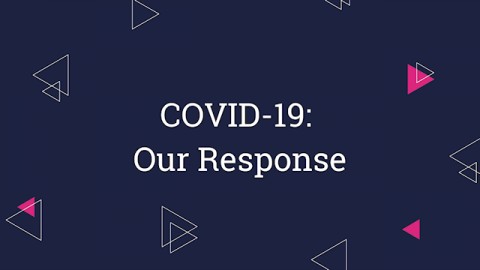 Coronavirus (COVID-19) – what we are doing to help our clients?
The COVID-19 outbreak continues to dominate events locally, nationally and internationally – this is a rapidly changing situation and we continue to monitor the position closely. We continue to follow Government and NHS guidelines to ensure the health and wellbeing of our staff and clients.
We appreciate that you may require legal assistance, notwithstanding, or indeed, because of the difficulties caused by the COVID-19 outbreak and our offices are now closed as per Government instructions but we remain operational.
It may be possible to conduct your business without any requirement for a visit to one of our offices and in the first instance you should contact us to discuss your options – we are able to offer telephone consultations, video calls or, in certain circumstances as an essential worker for, home visits – we will strive wherever possible to provide our services to you in the most appropriate manner.
We have always provided a local and personalised service to our clients, and in these difficult times, we wish to make access to these services as easy as possible for you.
Our systems can be accessed remotely and used by some Staff who can work from home. This will mean that we can keep business disruption for our clients to a minimum, and it will mean that you will still have access to your legal adviser or property consultant even in circumstances where they would not be able to attend our offices.
Our staff and our client's safety remains our top priority and we will continue to focus on providing our clients with our usual high standard of legal and property services, whilst protecting their safety at all times.
Viewing Requests
Anyone hoping to view a property will unfortunately be unable to arrange a viewing in the coming weeks as we are sure you will understand as this would be classed as a non essential trip unneccesarily putting our staff, customers and clients at risk
Please Remain Patient - We Are in This Together
We respectfully ask that anyone first makes contact with us by email in the coming days.
We are all in this together. We ask that everyone tries to be kind to each other and to our staff throughout what are already the most stressful and anxious of times for everyone, let alone someone who is supposed to be moving home.
If you have any questions or concerns please give us a call on 01479 874800 (may go to answerphone) and we would be happy to help or email us
Legal Enquiries - legal@lawscot.com
Property Enquiries - property@lawscot.com